Say hello to Bonnie or "Bonski"
Bonnie is our youngest horse and also the smallest, but definitely not in spirit!
She is a beautiful, bay Standard Bred with a small white sock on her hind leg which helps us to spot her from a distance. Bonnie has boundless energy and is always learning new tricks. She loves to hit the big exercise ball around with her head, play with hula hoops, or even chase her new friends around the trail course. Bonnie is a bit inexperienced with being a herd member and is learning how to be part of the team. However, she has already become our new Lead Mare and has given Aida some time out of the spotlight. Bonnie adores meeting new people and in the short time she has been with us she has already helped participants with staying focused and giving clear directions.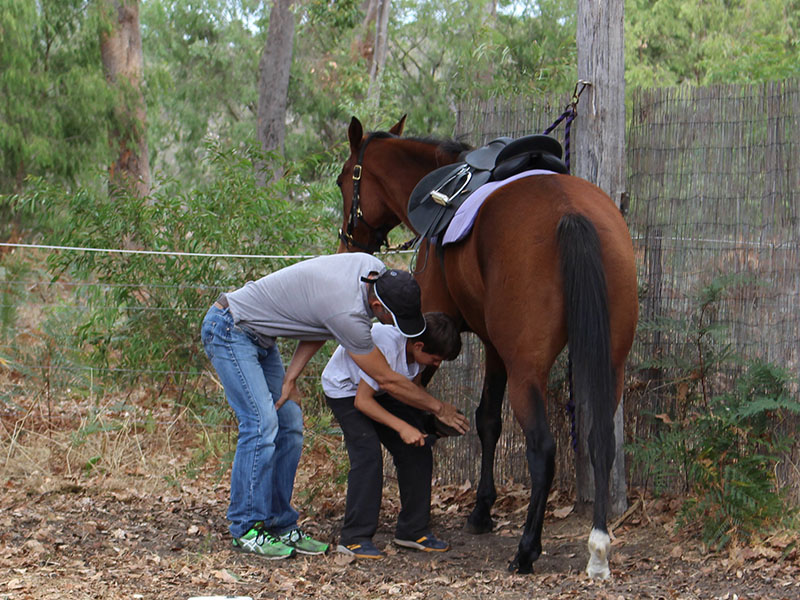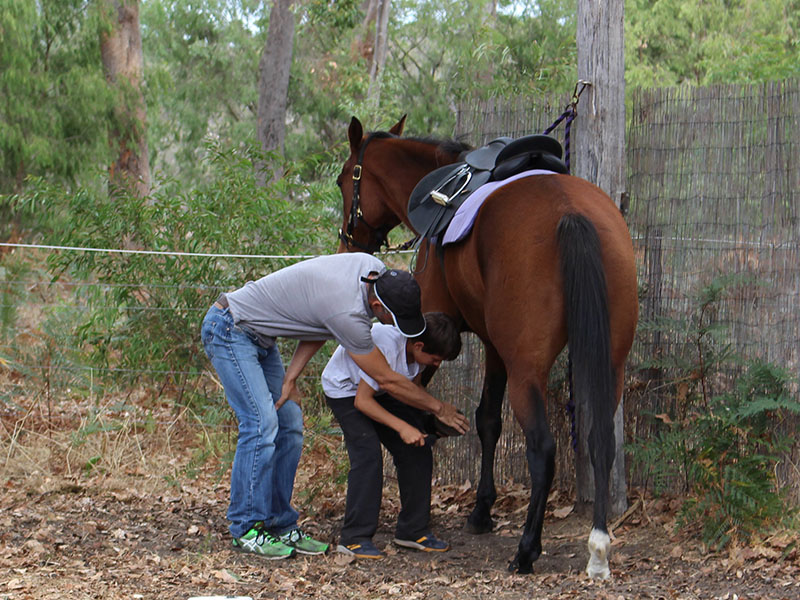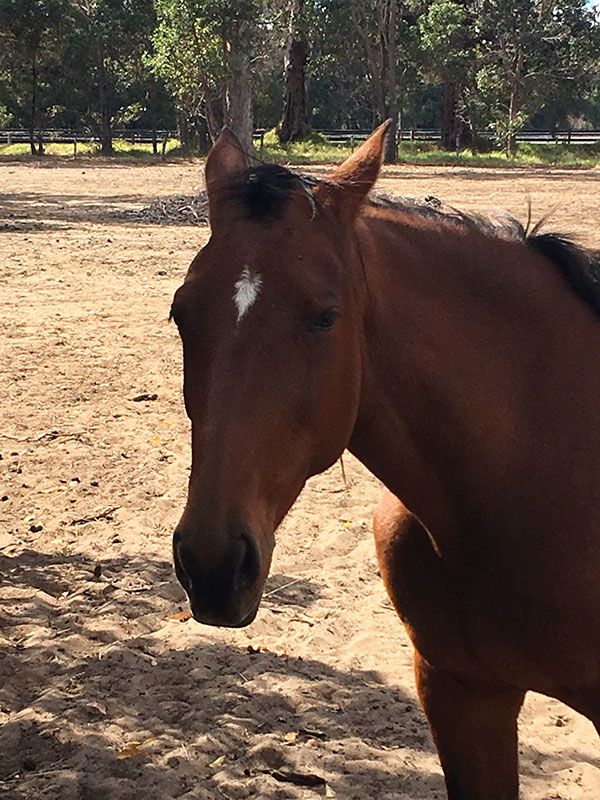 No horse experience needed – all interaction with horses is conducted on the ground.