Guinness is our wild man here at the centre.
Birthday – August 10th, 1988
Interests: Eating grass, hay, molasses balls, carrots … (and eating my special meals …. shhhhh, don't tell the others 🙂 …. Going for a run with Chris behind the four-wheeler … Swimming in the ocean … running away when Chris tries to put on my rug…..
He is gentle, but can still protect his small herd with powerful energy. When you see him gallop by, tail flying out like a banner behind him, muscles rippling, head held high, you hardly notice he isn't a young colt any more. Guinness has helped many people with his kind, but strong ways, nudging them in the right direction, letting them know that sometimes its better to just slow down from the everyday rush. Take things in Guinness Time. One person came, who had a lot of fear, and Guinness helped her to realise, through trust, and after building a relationship, that the fear was hers, and she could let it go. Guinness is the most seasoned facilitator at Horse Vision, and he has a lot more horse wisdom to offer.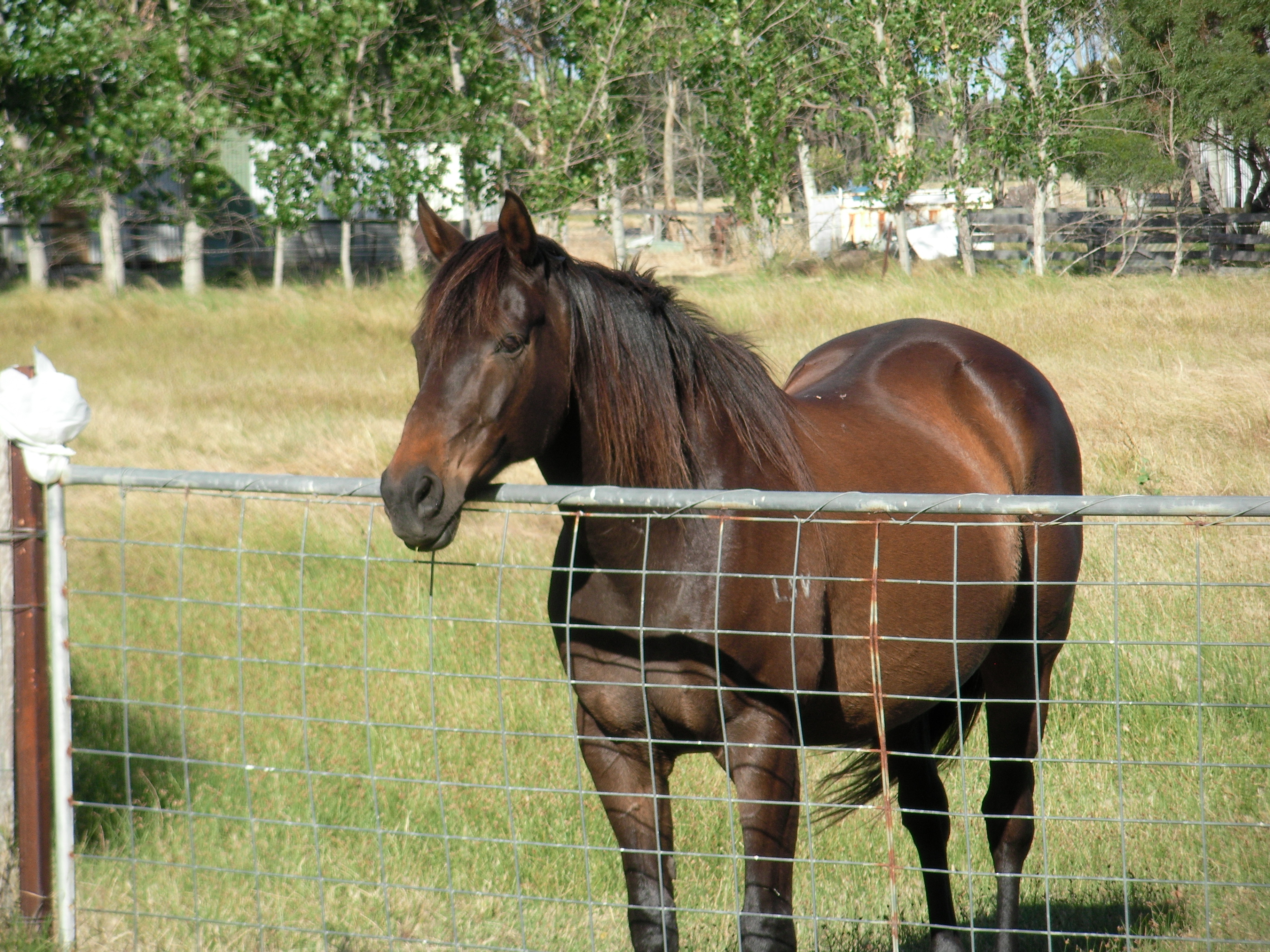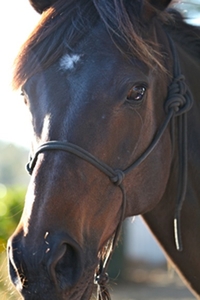 No horse experience needed – all interaction with horses is conducted on the ground.